Blue Umbrella Artist Profile: Robyn Moore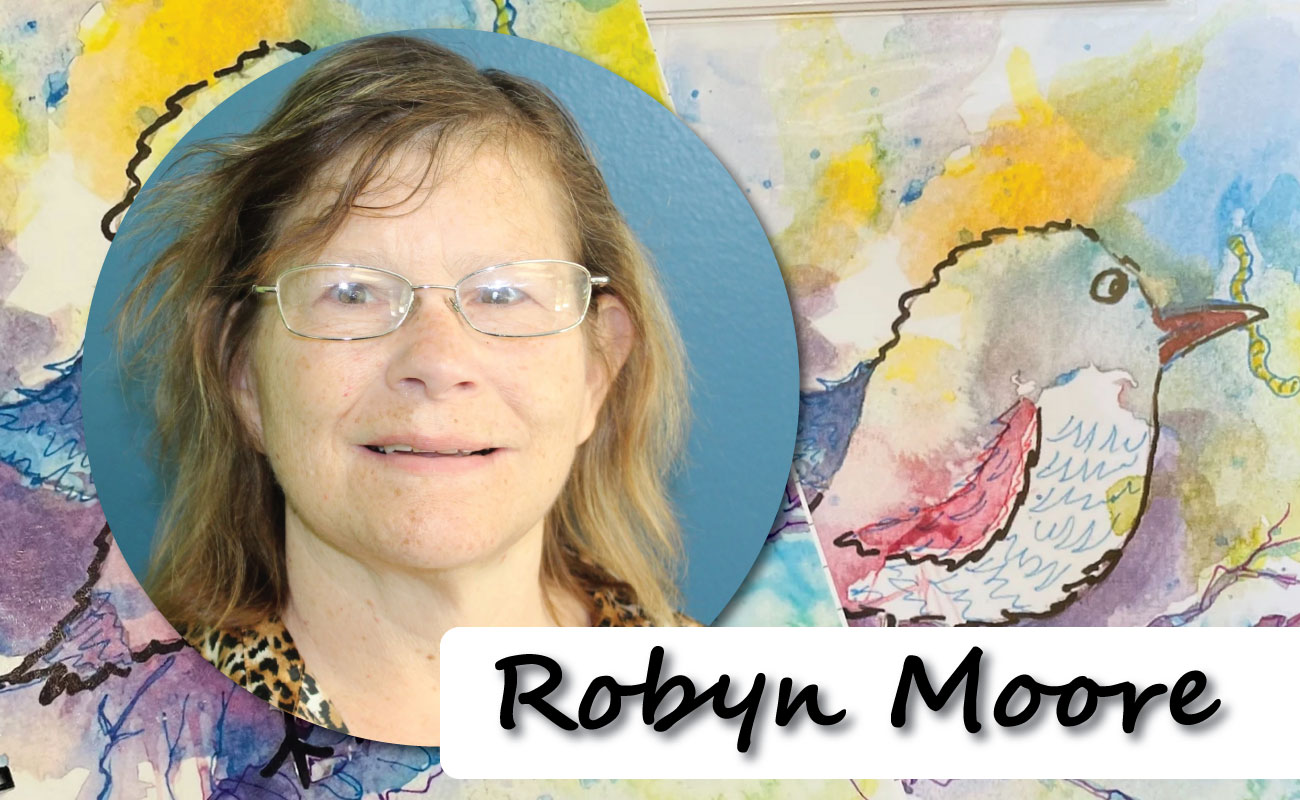 The Blue Umbrella Artist Profile for June features Robyn Moore, one of our beneficiaries at Opportunities, Inc., a nonprofit organization dedicated to providing developmental and support services which empower individuals with disabilities in attaining a full life in the community.
Robyn crafts customized key chains, crosses made from clothespins, themed wreaths, and handmade cards for The Blue Umbrella. She enjoys selling her items because it provides her the opportunity to earn money and fosters a sense of independence and pride in what she does. Though she has not been drawing for long, Robyn has quickly grown to love doodling and has had her pieces printed on various kinds of stationery. A true entrepreneur, she spends some of her earnings from The Blue Umbrella investing in materials to create more items to sell. Robyn says that knowing her products have been purchased fills her with excitement and gives her motivation to keep working on her crafts.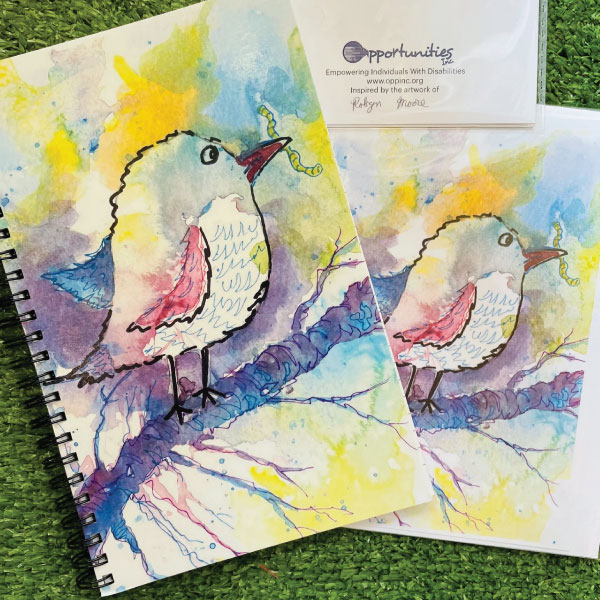 As a person with a disability, Robyn often encounters situations in her life in which she feels she has limited to no freedom. Robyn speaks fondly of both the individuals at Opportunities, Inc. and The Blue Umbrella
for believing in her and helping her overcome her challenges. She wants people to know that she can work just like everyone else, it just takes her a little bit more time to learn things. Robyn enjoys spending time with her cousins, singing karaoke, and playing with cats. If she could have any dream job, Robyn would like to work in a receptionist position as she enjoys working on computers.
Source: The Blue Umbrella June 23 Newsletter
Related Articles