Opportunities Inc featured in Texarkana Gazette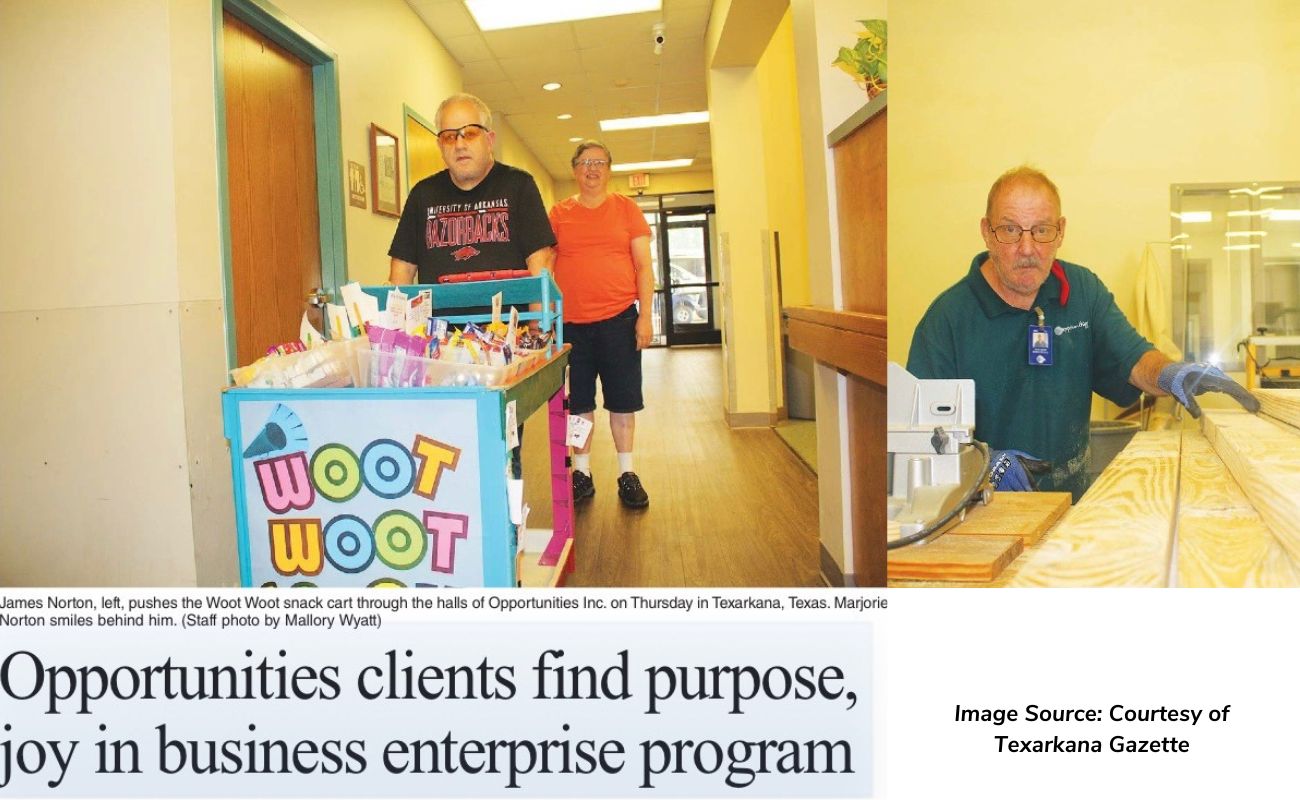 Thank you to Mallory, from the Texarkana Gazette, for taking the time to come tour our campus and spend time with our employees in the Business Enterprises Program!
Thank you to our community for supporting the employment of individuals with disabilities!
Please call Ken Lamon at 903.791.2286 to find out more information on OppARTunities, Shred IT TXK, The Greenhouse, or The Woodshop & find out how you can be a friend of Opportunities, Inc.!
Article Courtesy of Texarkana Gazette
Related Articles